The 2022 Adult Mixed Flag Season kicked off on Saturday with the Titans Bee Team making their way up to Chorley to take on the Buccaneers.
The Titans started well with QB Steve Gatenby hitting Centre Ethan Gregory for opening score. Chorley responded immediately with a score of their own tying the game at 6-6.

Manchester then went added 2 more TDs through Gregory and Warwick Heffer with the same pair adding 2 point conversion to make the score 22-6.
But the Bucs fought back with 2 quick scores of their own to make the half-time score 22-18. Chorley continued their scoring, thanks in part to 3 turnovers by the Titans Offense, to take a 30-22 lead.
However the Titans Offense settled itself and drove down for a George Platt TD, expertly converted by Offensive Captain Ben Nuttall to tie the game. With 2 minutes to play, Gatenby threw his 5th TD pass, again caught by Heffer, with Gregory catching what would be a crucial extra point.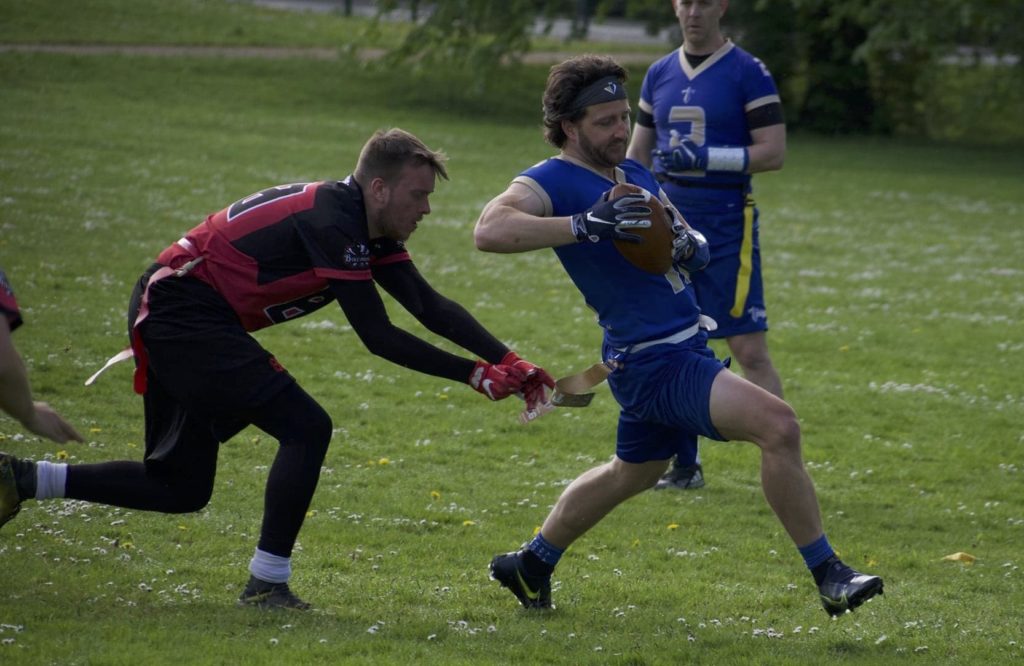 Chorley scored again with just 6 seconds remaining and trailing by a point, decided to go for the 2 point conversion for the win. The Titans Defense held firm – they didn't allow a single extra point all game – and held on for the 37-36 win.
Leading tackler for the Defense was Ralph Pedley, whilst veteran Reece Donlan registered a sack and rookie Tom Evans recorded 2 sacks on his debut. Jon Homer chipped in with 2 crucial pass break-ups as Defensive Captain & Team Manager Will Gleed marked his first game in charge with a victory.
Meanwhile on the Sunday, the Prem Team travelled to Wigan for games against the Sheffield Vipers and Warrington Revolution. Reminiscent of last season's opener against the Crows where the Titans found themselves 20-6 down before coming back to win, the Vipers jumped out to an early 13-0 lead. But Manchester's defense shutout Sheffield for the rest of the game while QB Alan Mead threw 5 TD passes to George Slade, Pedro Berto (2), Jay Pitchford and Joe Kewley-Joy making his Titans debut. All TDs were converted by Pitchford (2), Berto, Slade and Richard McEwen, whilst defensively there were interceptions for Slade, James Wilson and Dev Samba.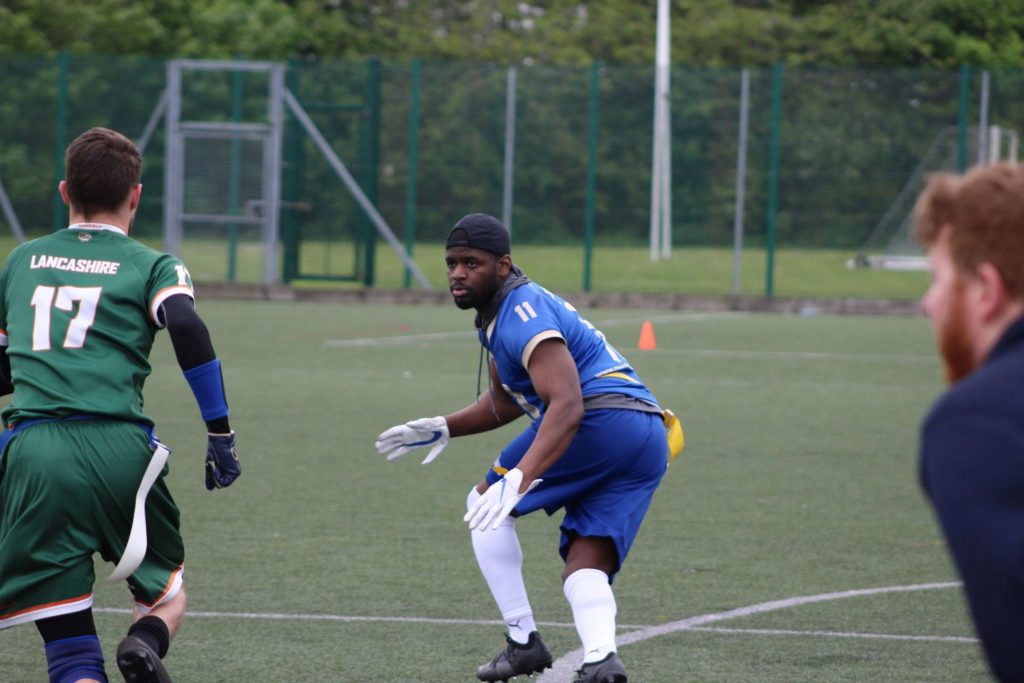 In the 2nd game of the day, an under-strength Warrington team didn't offer much resistance to a dominant Titans squad who rode out comfortable 42-0 winners. Mead threw 3TDs, Slade threw 2 more and Kewley-Joy added a 6th score. Touchdowns were scored by Pitchford (2), Slade, Berto, McEwen and Marc Balduin, who also added 2 extra points. Slade score 2 extra points and an 2PAT whilst adding another interception on defense. Samba also got his 2nd INT of the season, while Berto and Daniel Lixandru added sacks. The leading tackler was Wilson, closely followed by Lixandru and Tom Brook.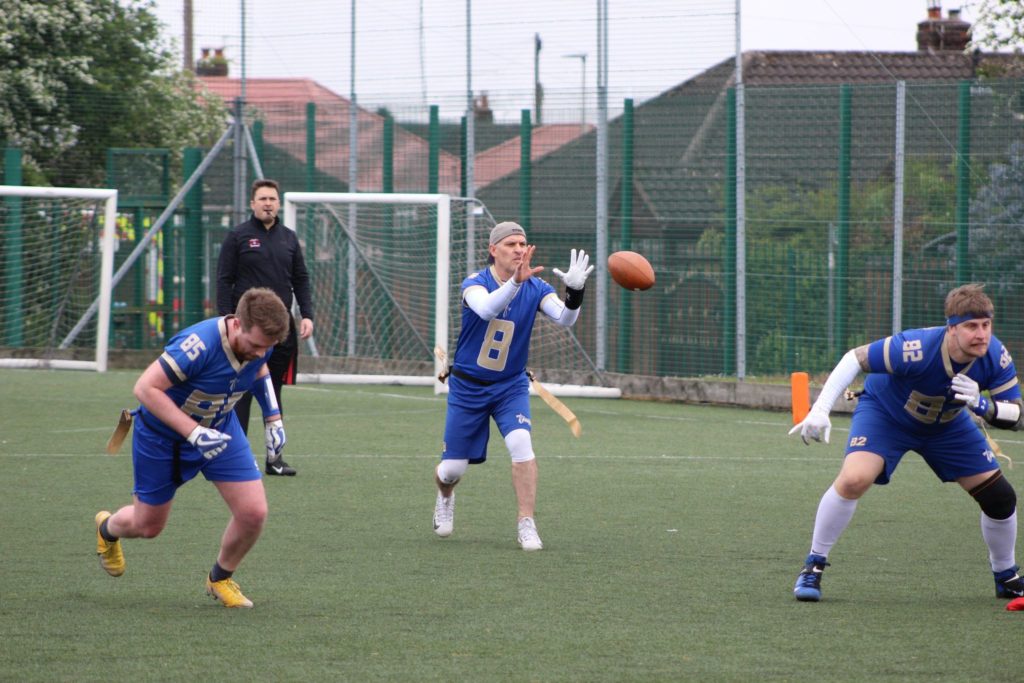 The Prem team will go on to play the Leeds Samurai, Wigan Bandits and the Manchester Crows in Warrington on May 21st, whilst the Bees head to Wirral to play the West Lancashire Serpents, Salford Scorpions and Chorley again.